Darshanam Splendora is a perfect blend of luxurious amenities with quality construction at a prime location.

Darshanam group has taken care of smallest of issues and has left no stone unturned to set a benchmark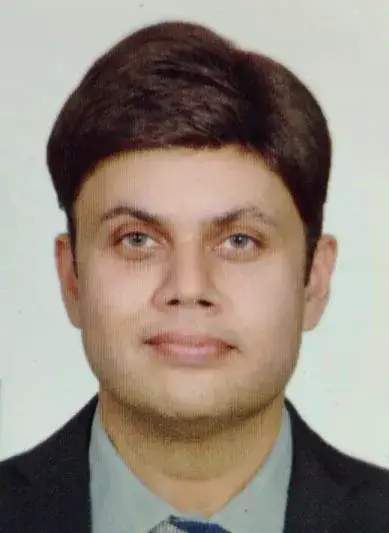 Dr Ravi & Kanika Upadhyaya
Urologist - Pediatrician
(Member of Darshanam Splendora)

Dear Splendora Team
I wish to narrate my experience of nearly a year now with the Splendora team, in a single phrase and that is "SERVICE WITH A PERSONAL TOUCH ". Then whether it is with initial paperwork, payment ease, handing over the place for interior, managing with the interior team, extending any kind of support asked for pre and post sales.

When we shift to a new place, the most important thing required is the sense of security. When my family shifted to the new flat all our concerns and issues were resolved by the team with complete responsibility.

I am impressed, obviously by the place delivered to us but more than that what impressed me the most was the service extended by the complete Splendora team with a personal touch.

Wishing the team all the very best.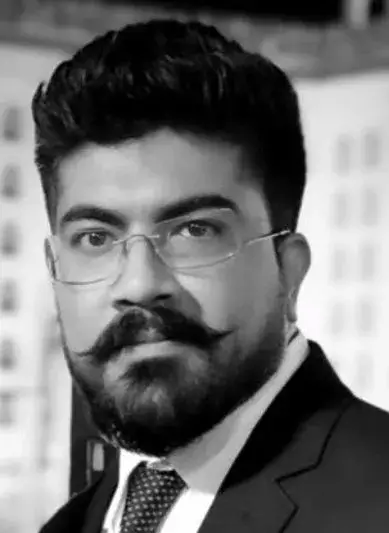 Akshay Parnami
MD – Parnami Agarbatti Padra
(Member of Darshanam Splendora)
I, CA ABHISHEK POPAT resident of Darshanam Splendora, I am happy to inform you that Darshanam Splendora is the finest and best project of Vasna Bhayli TP - 1. You and your team have worked with absolute Honesty, Commitment and Dedication for making our dream come true of Luxurious Home with a wonderful community living. You have fulfilled all our wishes and always given something more than what was offered as you believe in improvising always.

Club House is the charm of this project and I am glad that the swimming pool, Indoor games, adult games, Children Games, yoga, gym, Steam, Library, theatre, discotheque, Multipurpose hall etc. All are properly designed and fully operational...

Also, the security system promised by the Darshanam group is well intact!!

2 Dedicated Car parking Space, Spacious rooms and bathrooms along with 2 living rooms adds icing on the cake!!

We are really happy with our decision of Buying a flat in this scheme!!

Darshanam Splendora team Rocks!!
Keep up the good work!!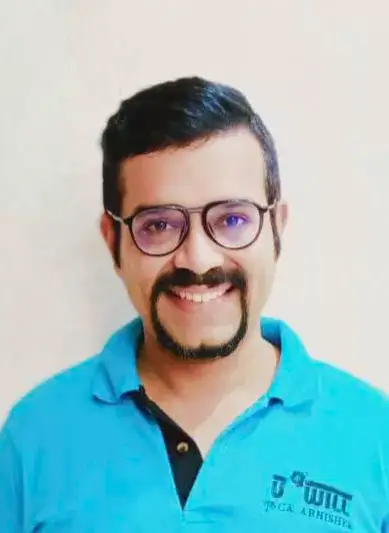 ABHISHEK POPAT
CA
(Member of Darshanam Splendora)
We shifted to Baroda in October 2015 from Atul, Valsad and were staying at Gotri. We started looking for a suitable home to purchase. Me and my wife had specific criteria to fulfil while we were searching for the home for us. Our search pleasantly ended at Darshanam Central Park (DCP) and we paid the signing amount in June 2016. To our pleasant surprise, all formalities were completed as committed and we were given possession within 1 month as promised. We shifted in Feb 2017 after completing interior work for our flat.

We have been enjoying our stay at Darshanam Central Park since then. The maintenance of the complex is very good and being taken care of by the designated team by the Builder. The maintenance Team is very responsive and attends the complaint once it is registered at the maintenance office. All the amenities like Garden, Swimming pool, Gymnasium, Sports facilities, Mini Theatre, Library etc. are functional and are in good condition. The location, like its name, is so central that it is extremely convenient to reach out to any part of Vadodara maximum in 20 to 30 minutes time. The cultural committee is so vibrant that we enjoy all the festivals with full enthusiasm and participation by majority of the residents.

We are very happy with our decision on buying our home at DCP.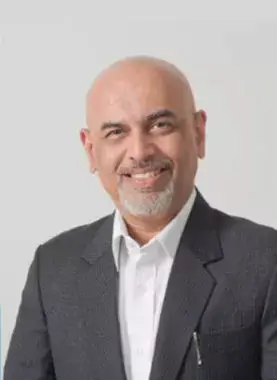 Amit Karandikar
General Manager & Head – Human Resources at Netafim India
(Member of Darshanam Central Park)
Dear Darshanam Team
This is my pleasure to inform you that my family and myself are very happy to occupy a Villa from Darshanam Clublife.

Recently I have completed house warming ceremony also where my friends and families visited the house and each one of them liked the house.

All credits go to the Darshanam team. I booked this Villa on March 2017 and as per commitment the same was handed over to me by September 2019 for doing interior work.

Moreover, while doing the interior work, all supports were provided which I believe very few builders would do.

Comments of contractors who worked for interior were also very good and said that this group had not compromised anything while constructing the house and all fittings are of high quality I wish this team for their success for future ventures along with the current venture. All the best for the same.

Thanks & Regards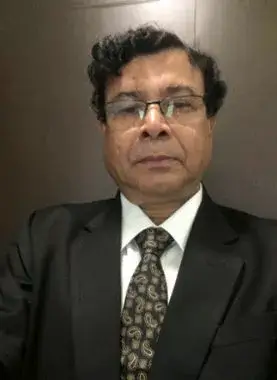 Dr. Arun Karmakar
Senior Vice-President at Zydus Cedilla Healthcare Limited
(Member of Darshanam Clublife)

Being Heard, Believe and Personally Experienced is a very rare combination on Earth. This happened to me when I met the team of Darshanam Group for booking a 'Home' for me and my family. The Darshanam team gave me a fabulous experience from understanding the scheme, location site visit, and presenting its facilities and amenities. Me and my family very much impressed with the support given by Team, its site location - a peaceful and spiritual, and of-course the best return of our value we invested in this scheme. We are excited to live and to feel the best home satisfaction, which we never found elsewhere.

We are proud to take the right decision on right time for right 'Home'



Brijesh Parikh
Director at Parikh Group of Companies
(Member of Darshanam Celestial)

When we were in search of good residential property for our final address, we visited many residential schemes. In that process, through one of Darshanam sites, we got information regarding this prime scheme at a prime residential location-" Darshanam Splendora".

Then looking at the premium project, we met the Director. Talking to them, what we perceived was their passionate approach for the scheme, which was altogether different from typical professional approach.

Their enthusiasm combined with humbleness to understand customer needs, conveyed us the surety to build a good house for us.

Every customization needed was taken care of as far as possible, including total change in Plot area, Construction area and change in the design of the whole Unit all together. And that was the evolution of our unit, which was introduced after designing and launching the final project. This really reflects their genuine understanding about the customer and their needs.

Really, we were amazed to experience such flexibility put into an action. Their positive attitude provoked us to include all creative ideas, to build a state-of-the-art residential unit and thus making our dream house a reality. In this way, we could possess a home better than any Typical scheme plan. The whole Darshanam Splendora team owes our heartfelt thanks for the same.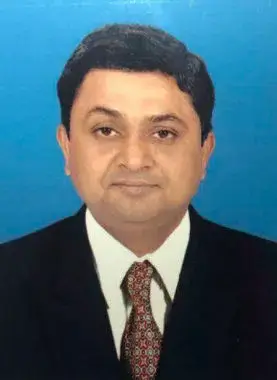 Dr. Hasmukh Sadhu
GYNAECOLOGIST
(Member of Darshanam Splendora)

Darshanam Central Park is truly a delight to live-in... the large community of residents, luxurious club facilities and convenient location has enriched our lives.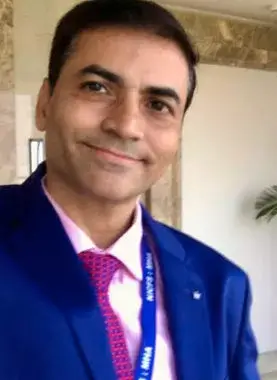 Dr. Akhilesh Pathak
Professor & Head - Forensic Medicine
(Member-Darshanam Central Park)

I just wanted to write and let you know how truly happy I am with the Darshanam team. Every step in the process has been great. The communication has been seamless and timely. The Darshanam Splendora team, and especially the supervision team has been extremely pleasant and helpful with thoughts and input throughout the process. It is because of the wonderful service and superior construction that Darshanam Splendora has turned up to become one of Vadodara's most prime residential addresses.

I will not hesitate to recommend them to my friends & family!

Dr. Mihir Acharya
Neurologist
(Member of Darshanam Splendora)
It is an immense pleasure to be a customer of Darshanam Group.

The group offers prompt service with transparent dealings and true value for money. Be it the quality and the ease of purchase...everything has been so easy and convenient. I wish them a great success in their future real estate ventures.

Dr. Prashant Gupta
MBBS
(Member of Darshanam 99)
Dream becomes reality at Darshanam Central Park. The Central Park Project demonstrates trust, faith, values and satisfaction of the customers who can expect better infrastructure amenities and environment required for quality of life.

YB Purohit
JK Paper Ltd.
(Member-Darshanam Central Park)

This is a great pleasure to be a customer of Darshanam Group. We purchased 2 properties of their Waghodia Road project And fully satisfied up to now.

The group offers prompt service with transparent dealings, And value for money property. They also very clearly guide For all Financial and legal matters in a professional way. We wish them success in their future Real Estate venture.

BIBEKANANDA MISHRA
VICE PRESIDENT
ESSAR PROJECT I LTD


I just wanted to write and let you know how truly happy I am with the Darshanam Paradise team are finishing up for me today. Every step in the process has been great. I especially want to recognize your construction of Darshanam Paradise. The communication from him to me and between him and the Darshanam Paradise team has been seamless and timely.

Darshanam Paradise working team and especially the supervision have been extremely pleasant and very helpful with thoughts and input throughout the process. I made them work in the cold and the wind and they showed me nothing but appreciation for being a Cleary customer and genuine interest in creating a fantastic construction. It is because of the wonderful service and superior construction that Cleary Darshanam Paradise has created and the great service that they have given me. Thank you for your time!

We will not hesitate to recommend Cleary as a good source for a new building. This letter is to thank Cleary Darshanam Paradise for the outstanding job you did for new construction.

DIPAK VAJA
ALSTOM PROJECT INDIA LTD


I would like to take this opportunity to thank Darshanam Paradise for all your help and the professional way in which you conduct your business. We are very happy with the suite.

We appreciated the fact that you started construction on time and came every day until it was completed. You can be assured that I would highly recommend your construction to anyone that requires purchasing new house. We are pleased with the workmanship and the materials used in the suite.

V.S.VAJA
SBI, RACPC
SAYAJIGUNJ BRANCH, BARODA